(Non-Computable You: What You Do That Synthetic Intelligence By no means Will (Discovery Institute Press, 2022) by Robert J. Marks is accessible right here.)
Some have claimed AI is inventive. However "creativity" is a fuzzy time period. To speak fruitfully about creativity, the time period should be outlined so that everybody is speaking about the identical factor and nobody is bending the which means to suit their goal. On this and subsequent chapters we'll discover what creativity is, and ultimately it would turn into clear that, correctly outlined, AI isn't any extra inventive than a pencil.
Creativity: Originating One thing New
Woman Ada Lovelace (1815–1852), daughter of the poet George Gordon, Lord Byron, was the primary pc programmer, writing algorithms for a machine that was deliberate however by no means constructed.1 She additionally was fairly probably the primary to notice that computer systems is not going to be inventive—that's, they can't create one thing new. She wrote in 1842 that the pc "has no pretensions no matter to originate something. It might probably do [only] no matter we all know the right way to order it to carry out."2
Alan Turing disagreed. Turing is usually known as the daddy of pc science, having established the thought for contemporary computer systems within the Nineteen Thirties.3 Turing argued that we will't even ensure that people create, as a result of people do "nothing new beneath the solar"—however they do shock us. Likewise, he stated, "Machines take me without warning with nice frequency." So maybe, he argued, it's the aspect of shock that's related, not the flexibility to originate one thing new.4
Machines can shock us in the event that they're programmed by people to shock us, or if the programmer has made a mistake and thus skilled an sudden consequence. 5 Usually, although, shock happens because of profitable implementation of a pc search that explores a myriad of options for an issue. The answer chosen by the pc may be sudden. The pc code that searches amongst completely different options, although, just isn't inventive. The creativity credit score belongs to the pc programmer who selected the set of options to be explored. Shortly, we'll give examples from pc searches for making the perfect transfer within the sport of GO and for simulated swarms. Each outcomes are shocking and sudden, however there isn't a creativity contributed from pc code.
The Flawed Turing Check
Alan Turing, an atheist, wished to point out we're machines and that computer systems may very well be inventive. Turing equated intelligence with downside fixing, didn't think about questions of consciousness and emotion,6 and referred to folks as "human computer systems."7 Turing's model of the "imitation sport" was proposed to point out that computer systems may duplicate the conversational human. For this reason the biographical film starring Benedict Cumberbatch as Turing was titled The Imitation Recreation.
How can computer systems imitate people, in line with Turing?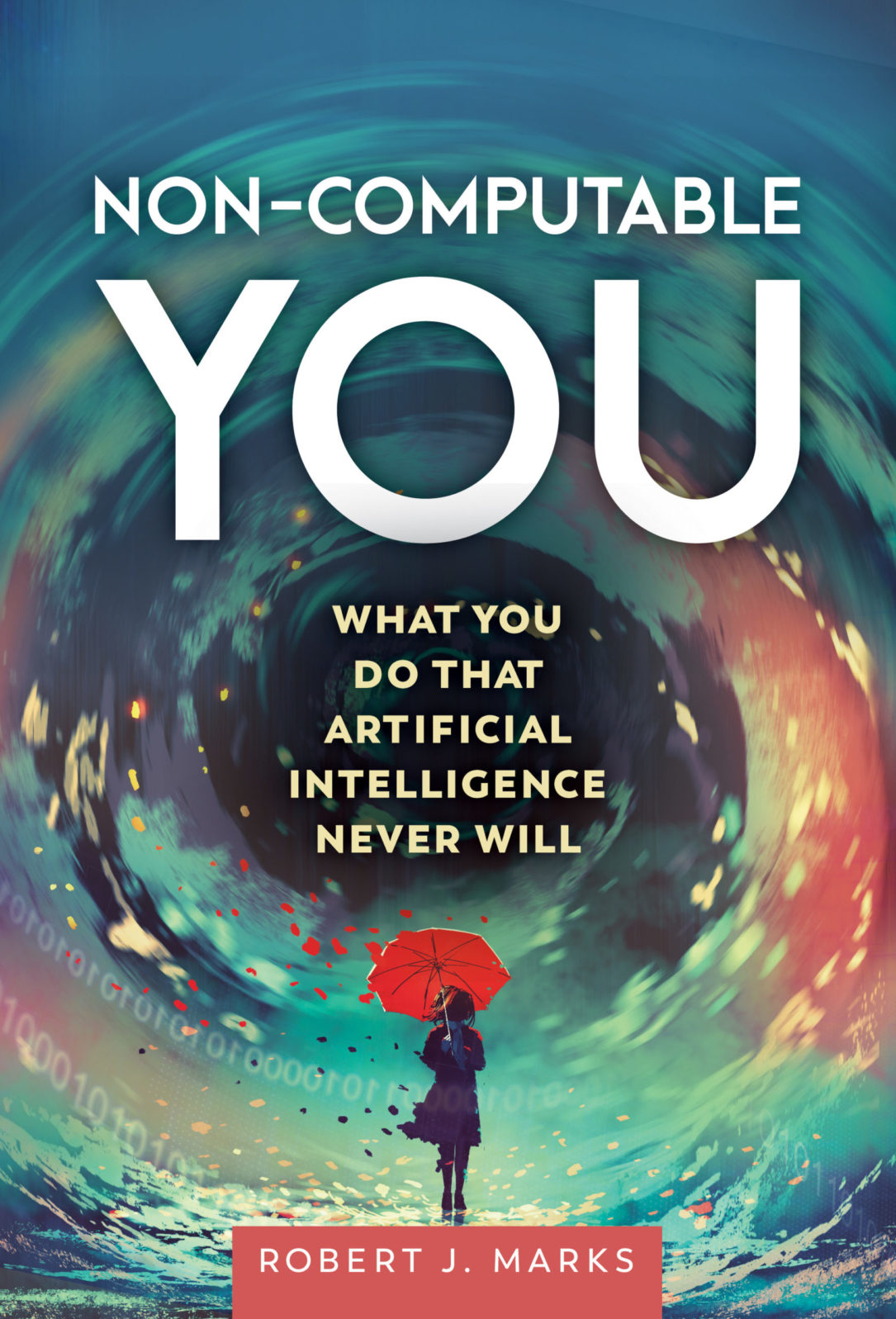 The imitation sport (which got here to be known as the Turing check) merely asks whether or not, in a conversational change utilizing textual content (that's, an change by which the contributors are hidden from one another), a sufficiently refined pc may be distinguished from a human. If a questioner will get lucid, human-sounding solutions from the pc, and believes the pc is in truth a human typing in solutions from one other room, then the check has been handed.
(By the way, the converse of the Turing check is simple. Merely ask it to calculate the dice root of twelve out to 10 vital figures. If the reply is sort of quick, you're speaking to a pc.)
There are those that declare that in the present day's chatbots8 have handed the Turing check. Most famously, a pc program often called "Eugene Goostman" purportedly handed. One posted subtitle claiming this reads, "'Eugene Goostman' fools 33% of interrogators into pondering it's human, in what's seen as a milestone in synthetic intelligence."9
However these making a check typically cheat to tweak the end result. That's what Goostman's programmers did. Goostman supposedly was a Ukrainian, which meant English was not his first language, so his poor grammar may very well be excused. He was supposedly an adolescent, so any lack of depth of understanding may very well be chalked as much as his naïve mind. Likewise, his tendency to be foolish and deflect questions may very well be thought-about typical teenage habits. Briefly, Goostman's software program character was gamed to move the Turing check.
Listed here are a few examples of an change between Goostman and his questioner.10 Goostman is first requested a query proposed within the first line of the lyrics of the tune "Near You," popularized by the Carpenters:
Questioner: Why do birds instantly seem?

Goostman: Simply because 2 plus 2 is 5! By the best way, what's your occupation? I imply — may you inform me about your work?
We see right here an often-used cheat in chatbots. If a solution just isn't recognized, the chatbot responds with an unrelated query to derail the dialog's route.
Right here's one other change with Eugene Goostman:
Questioner: It's okay, I get sick of sick folks. How is your abdomen feeling in the present day? Is it upset perhaps?
Goostman: I believe you'll be able to't smile in any respect. I wager you're employed in a funeral company.

As you'll be able to see, Goostman's solutions listed here are elusively non-responsive.
Selmer Bringsjord accurately notes the Turing check is gamed by programmers. "Gamed" here's a good phrase for being an elusive cheat. As Bringsjord writes, "Although progress towards Turing's dream is being made, it's coming solely on the power of intelligent however shallow trickery."11
When gaming the system, chatbots can deflect detection by answering questions with different questions, giving evasive solutions, or admitting ignorance. They show normal mental shallowness as regards creativity and depth of understanding.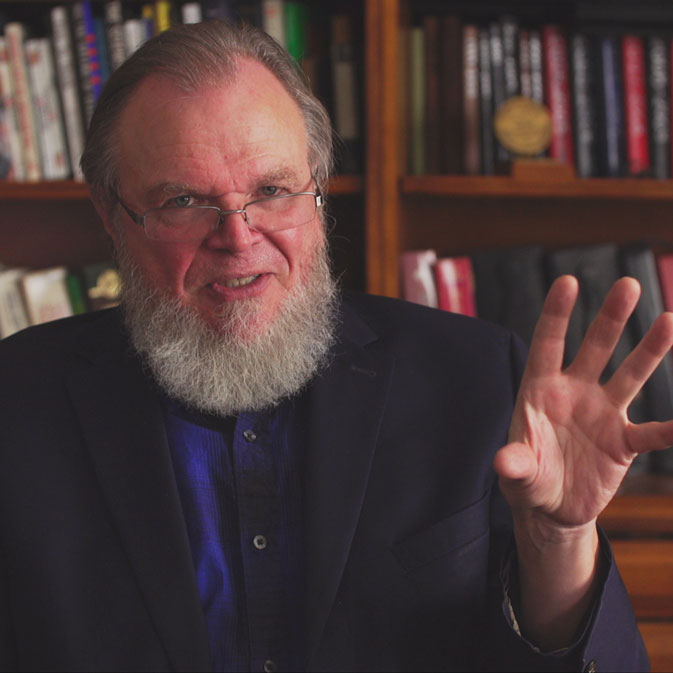 Goostman answered questions with questions like, "By the best way, what's your occupation?" He additionally tried to alter subjects with conversational whiplash responses like "I wager you're employed in a funeral company." These are examples of the "intelligent however shallow trickery" Bringsjord criticized.
What, then, do Turing exams show? Solely that intelligent programmers can trick gullible or uninitiated folks into believing they're interacting with a human. Mistaking one thing for human doesn't make it human. Programming to shallowly mimic thought just isn't the identical factor as pondering. Rambling randomness (such because the change-of-topic questions Goostman spit out) doesn't show creativity.
"I suggest to contemplate the query, 'Can machines suppose?' Turing stated. Paradoxically, Turing not solely failed in his try to point out that machines may be conversationally inventive, but in addition developed pc science that exhibits people are non-computable.
You might also want to learn the sooner excerpts revealed right here:
Why you aren't — and can't be — computable. A pc science prof explains in a brand new ebook that pc intelligence doesn't maintain a candle to human intelligence. On this excerpt from his forthcoming ebook, Non-Computable You, Robert J. Marks exhibits why most human expertise just isn't even computable.
and
The Software program of the Gaps: An excerpt from Non-Computable You. In his just-published ebook, Robert J. Marks takes on claims that consciousness is rising from AI and that we will add our brains. He reminds us of the story of the boy who dug via a pile of manure as a result of he was certain that … beneath all that poop, there MUST absolutely be a pony!
Notes
1 Lovelace is usually credited with writing an algorithm for Charles Babbage's "Analytical Engine," a machine that was deliberate however by no means constructed. There may be some controversy as as to if Lovelace or Babbage wrote this primary program. In any case, Lovelace undoubtedly was concerned to an intensive diploma within the very earliest pc packages, and she or he was additionally the primary to say that a pc may very well be programmed to do greater than merely compute. For an summary of her contributions, see Christopher Hollings, Ursula Martin, and Adrian Rice, "Ada Lovelace and the Analytical Engine," Bodleian Libraries (July 26, 2018).
2 Woman Lovelace, Appendix I to Quicker Than Thought: A Symposium on Digital Computing Machines, ed. B.V. Bowden (London: Pitman, 1953), 398.
3 For an summary of the similarities and variations between Babbage's and Turing's machines, see Nathan Zeldes, "Babbage and Turing: Two Paths to Inventing the Pc," Nathan Zeldes (web site), April 29, 2021.
4 Alan Turing, "Computing Equipment and Intelligence," Thoughts 49, no. 235 (October 1950): 433–460.
5 Turing concedes that when machines shock him, it tends to be due to traceable human error in his calculations. He additionally anticipates the objection that machine "surprises" are "on account of some inventive psychological act on my half, and replicate no credit score on the machine," however doesn't reply this objection besides to say it leads again to the query of consciousness, which "we should think about closed." Turing, "Computing Equipment and Intelligence," part titled "Woman Lovelace's Objection."
6 Turing, "Pc Equipment and Intelligence," part titled "The Argument from Consciousness."
7 In Turing's "Computing Equipment" article he refers to "human computer systems" no fewer than ten occasions.
8 Chatbots are pc packages that reply in a human-like means in text-based exchanges. You may need interacted with a chatbox that popped up in your display to supply assist or reply questions. Chatbots are helpful to companies as a result of they will operate as digital assist desks. However they're restricted within the questions they will reply, and might solely reply as they're programmed to reply.
9 Press Affiliation, "Pc Simulating 13-12 months-Outdated Boy Turns into First to Cross Turing Check," Guardian, June 9, 2014.
10 George D. Montanez, "Detecting Intelligence: The Turing Check and Different Design Detection Methodologies," Proceedings of the eighth Worldwide Convention on Brokers and Synthetic Intelligence, vol. 2 (Setubal, Portugal: Science and Know-how Publications, 2016), 517–523.
11 Selmer Bringsjord, Paul Bello, and David Ferrucci, "Creativity, the Turing Check, and the (Higher) Lovelace Check," in The Turing Check: The Elusive Commonplace of Synthetic Intelligence, ed. James H. Moor (Boston: Kluwer Educational Publishers, 2003), 215–239.